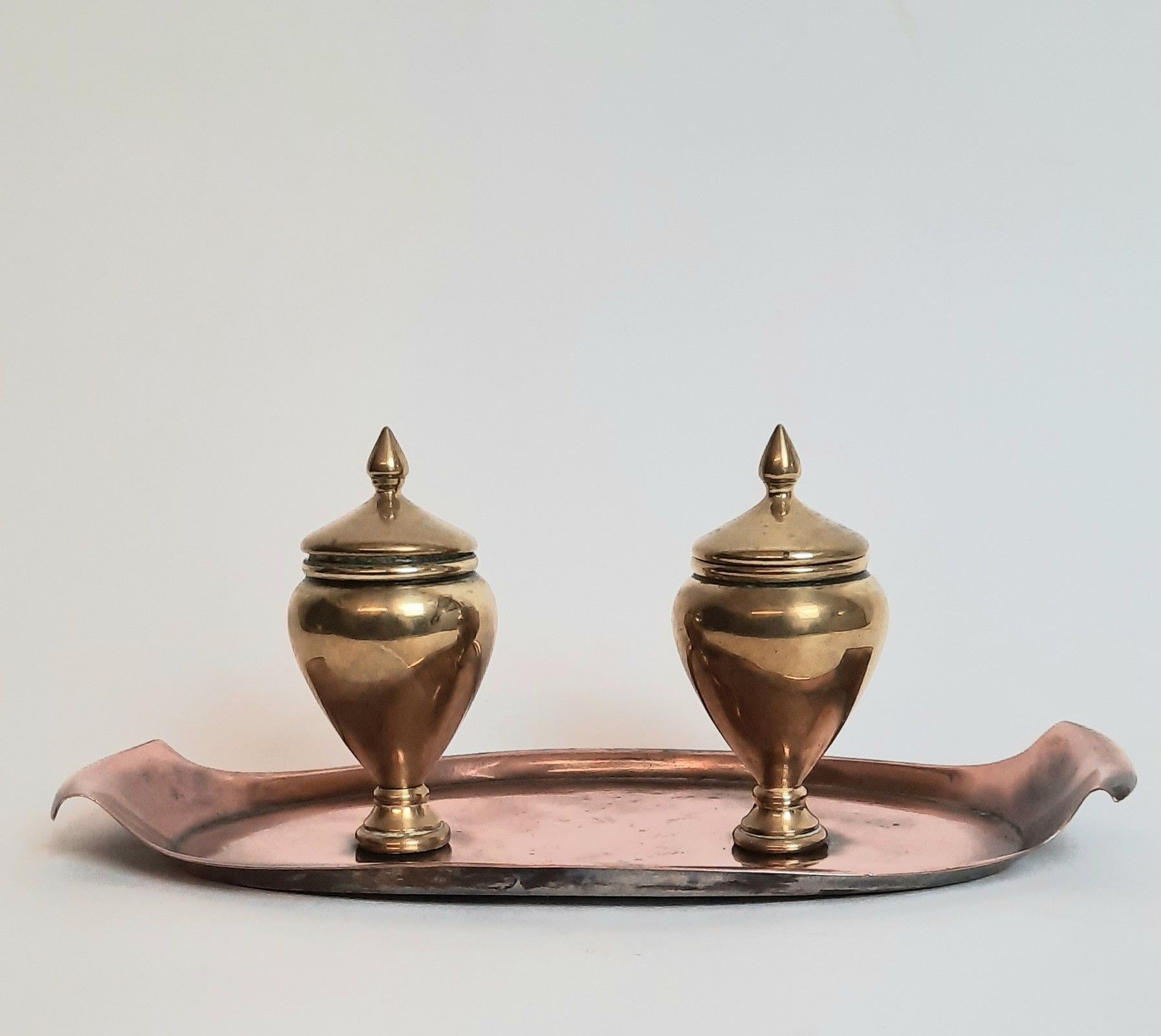 W.A.S. Benson double inkwell
Designed and made by W.A.S. Benson, England these Arts & Crafts ink wells are in copper and brass with original glazed ceramic ink liners.
Ceramic liners have glaze crazing and copper tray shows signs of wear and use.
This design is illustrated in the Ian Hammerton book on Benson page 255 item no.756
Size length 10 1/4" width 4 3/4" height 4".
Price £325.